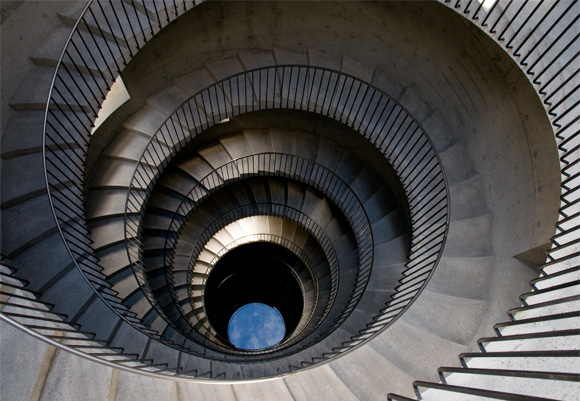 In 2007, tower · Oliver Ranch opened with Meredith Monk and members of her ensemble.
(Click here to see video excerpts from this performance.) Monk later returned with the performance, Songs of Ascension, made in collaboration with Hamilton.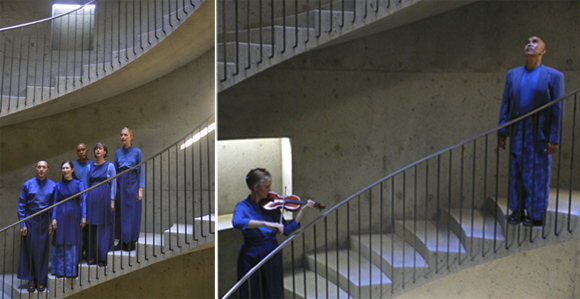 Conceived as an object in the landscape and a vocal chord to be animated by a series of commissioned projects, the 80 foot concrete tower contains a double helical staircase that ascends and descends from opposite sides of the tower to spatially suspend the audience and performer in an alternative to a traditional face to face performance. Other artists who have performed in the tower include choreographer Joe Goode, The Kronos Quartet, Shahrokh Yadegari and The Pacific Mozart Ensemble.
The full schedule of performances at the tower can be found here. For an in-depth look into the construction of Hamilton's tower · Oliver Ranch, please see the KQED Spark television documentary here. (Original air date: July 2007. Running Time: 14:35)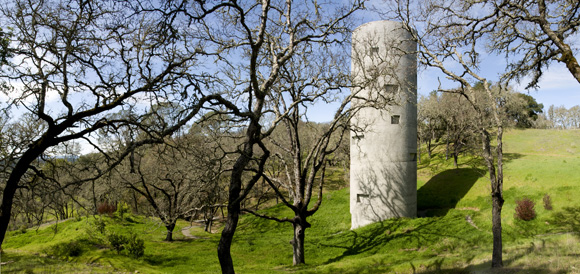 ACKNOWLEDGEMENTS
Contractor: Oliver & Company
Architects: Jensen Architects / Jensen & Macy Architects
Structural Engineer: Citta
Civil Engineer: Atterbury & Associates
Geotechnical: Bauer Associates
Surveyor: Crabtree Land Surveying